BACKCOUNTRY MEDICAL GUIDES
The 2-Day, (18 hour) Wilderness First Aid (WFA) course is for outdoor enthusiasts and professionals ages 14+. We crafted the curriculum to be active and practical, while developing important judgment skills for outdoor emergencies.
In this class, you'll take an incredible 7 day odyssey at Big Sur's Big Creek Reserve. The journey explores some of California's most impressive coastal mountains and beaches. This is led by our expert guides/ local paramedics, EMT's, RN's, and PA's.
This (24 hour) Wilderness First Responder-REFRESHER (WFR-R) hybrid program is designed to bring expiring (no more than 1 year) or current WFR's back up to speed and re-certified. Focus is placed on practical skills and updated best practices.
WILDERNESS
Whether you are a skier, climber, hiker, or just enjoy being outside, our expert faculty will guide you through live scenarios, tips, and tricks to be truly prepared for adventure.
Meet the Team
We're family, we're friends, we draw from years of experience in all aspects of Rescue and Emergency Medicine. Most of all, we love teaching- which is why we got into this whole thing from the beginning. Read our stories and meet the crew.
MARITIME
We firmly believe that core knowledge is key, but with the unique and dynamic challenges that the marine environment presents, sport and activity-specific guidelines are essential. Our goal is pretty simple: to deliver the highest quality and most relevant medical training possible for mariners.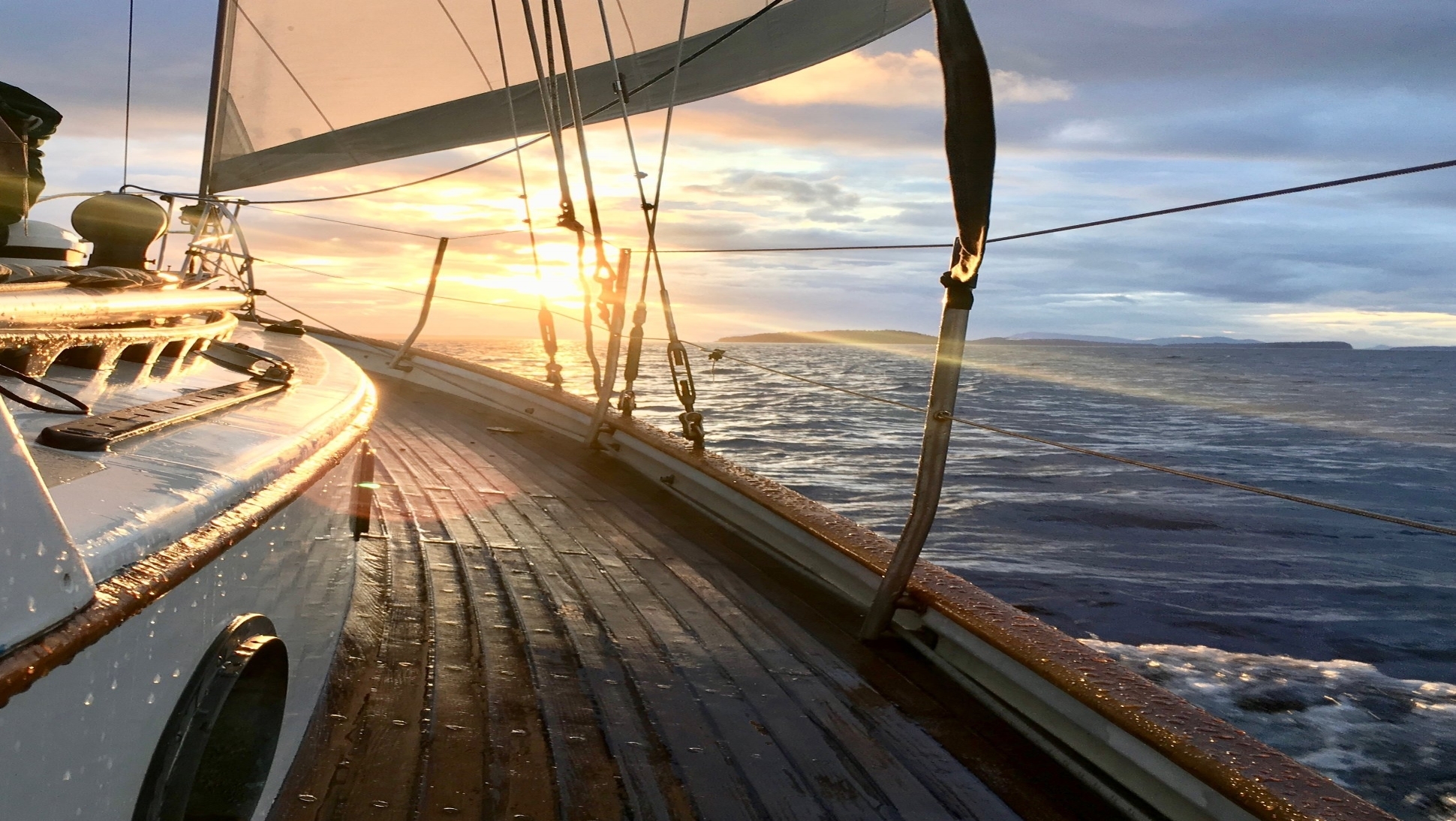 Testimonials
"We, as an organization whom cares deeply about the quality of our trainings, and couldn't be luckier to have forged our partnership with Backcountry Medical Guides. They hit the mark on professionalism, fun, quality of teaching, and accessibility." - Kate Farthing, Program Director- Broadreach
MOUNTAIN BIKE
There are few sports that can transport you as quickly and deeply into the backcountry as mountain biking can. We have developed our program to expand from our Core Systems curriculum with the focus on specific safety topics for mountain bikers.